It used to be that, near midnight on New Year's Eve, people would leave their warm parlors, their supper parties and dances, and gather in the church square so they could mark the earliest arrival of the new year together. The snowy streets filled with merrymakers as they made their way to welcome the coming year with the ringing of the midnight bells.
Now people gather beneath a glittering ball—or a giant potato, depending on your location. But one thing hasn't changed: New Year's Eve remains a time to get together in a warm, convivial place; to toast the coming year; to kiss someone kind; and most of all, to share a meal with loved ones.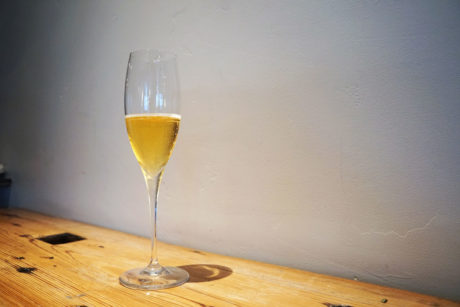 If any of the above is on your agenda for New Year's, the Modern Hotel will fit the bill with their New Year's Eve dinner, a festive, prix fixe, five-course meal with drink pairings created by award-winning chef Nate Whitely. In its seventh year, the Modern's New Year's Eve dinner combines traditional fare with more adventurous selections. The staff wants to keep the menu a surprise, but we can say it begins with a good luck nibble, and ends with a bubble-infused sweet.
The Modern's New Year's Eve dinner is through reservation only at Eventbrite; or email remi@themodernhotel.com for more information. Come, grab a glass of something sparkling, and ring out the old year the same way you rang it in: toasting around the firepit at the Modern with old friends and new.