Modern Event

The Modern Hotel and Bar is home to the 39 Rooms Film Festival, a permanent, revolving showcase for independent short film.
Now in it's seventh year, 39 Rooms works in conjunction with Sun Valley Film Festival to give filmmakers the chance to show their films in the rooms of the Modern Hotel for a full year as a part of a collection run on a continuous loop on a dedicated channel in each of the 39 rooms at the Modern. Hotel guests enjoy the films at their leisure when staying with us, can comment on the films, choose their favorites and contact the filmmakers for copies. Not only will the films have a year-round presence at the hotel, but selected films may also have the opportunity to be showcased at other venues locally, regionally and nationally, at a future date.
A Father's Wish, Comedy, 2017, New Zealand
Last year we received hundreds of submissions. The film jury selected about a dozen films. We want to give artists new opportunities for showing their work, and to give the films maximum exposure through this revolving, evolving, sustaining festival.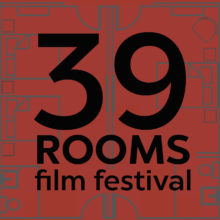 Submissions open: April 1, 2019
Early-bird deadline: August 31, 2019 [$20 entry fee]
Regular deadline: December 31, 2019 [$25]
Late deadline: March 1, 2020 [$30]
Notification date: April 1, 2020