Modern Attraction
Creativity Explored gives artists with developmental disabilities the means to create
and share their work with the community, celebrating the power of art to change lives.
In its 35-year history, Creativity Explored has earned a reputation as one of San
Francisco's best art galleries and one of its most beloved nonprofit arts organizations.
Creativity Explored is more than just a gallery and a studio – it is a spirited community
of more than 130 artists with developmental disabilities creating some of the most
profound, fearless and innovative art on view today.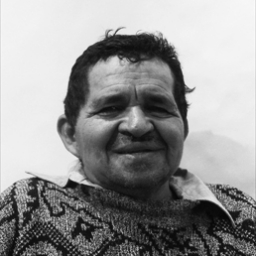 José Nuñez (b. 1945, El Salvador) uses a simple, assured stroke to delineate
the shapes of his subjects. His lines are often repeated or elongated to fill the
picture plane, resulting in a complex graphic arrangement.
The flora and fauna of Nuñez ' beloved El Salvador occupy a large portion of
his attention. Nuñez often depicts memories from time spent alone in the
countryside taking care of his family's cows. Out of those memories also come artistic investigations of mythological subjects like cadejo, a shadow dog that hunts at night and used to terrify him.
Nuñez joined the Creativity Explored studio shortly after moving to California in 1996. 
His work has been exhibited nationally and internationally, including work found at The Modern Hotel Apartments.
Click here to explore more of Nuñez's work available for purchase.