Community Attraction
Just a few blocks from the Modern Hotel in Boise's Linen District, Rhodes Skate Park is a nationally renowned 1.28-acre vert skate park with parkour additions designed by local youth.
"The Downtown Boise park, which hosted some of the world's top skateboarders and BMX riders this week for the X Games qualifier, received glowing reviews.
Tom Schaar, the men's skateboard winner, advanced to his sixth X Games after taking first in Saturday's final. The 17-year-old has been to countless parks across the nation in his career. Rhodes, he said, is among the best.
Since its reopening in August 2016, Rhodes has been lauded by locals. At the time, Element Skateboards co-owner Kori Schillereff called it "the most amazing skate park that we have ever seen built." The renovations cost $1.3 million. What makes it so good? Despite being a smaller venue, a combination of equipment and pacing makes it great.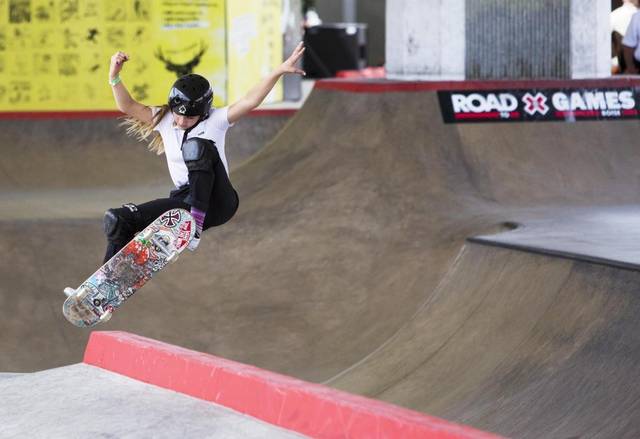 Brighton Zeuner (pictured above), the top finisher in women's skateboarding at the tender age of 12, spent almost a week in Boise preparing for the competition. In addition to the facility itself, Zeuner was pleased with the people in the stands and in the town.
"I had an amazing week here. This is definitely a little bit of everything," Zeuner said. "I met so many new friends here. Everyone is just super cool."