Joshy Soul, whose Treefort fans lined a full city block this past March, is bringing their retro-infused soul-pop band back to Boise, June 5 – 7, for a handful of intimate live music shows.
You don't want to miss these high energy performances, complete with a horn section and Motown dance moves.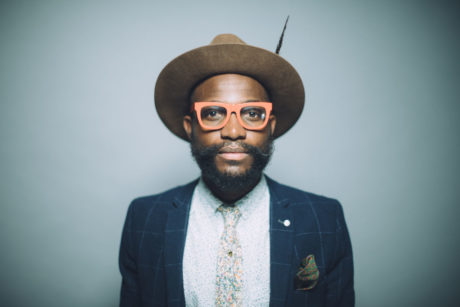 Soul's sound is pop-catchy and sophisticated, ranging from upbeat, bebop throwbacks to dreamy, slow-spin turns around a late 50s dance floor. There are even songs that shimmy toward a disco sound.
Band founder and songwriter Joshua "Joshy Soul" Strauthers is definite about his influences. Soul currently lives in Salt Lake, but he grew up in Los Angeles, playing gospel music in church. "Come to think of it, half the band is church musicians," he says.
"I set out to write music that was deliberate soul music. My grandma gave me half her record collection, and it was Otis Redding, Stevie Wonder, Motown—always soul music playing…and you know, gospel is soul music 101, right?" he laughs.
Soul was blown away by his first Treefort experience and by Boise in general. "It's unreal how it all happened," he says. "When we played the first night, there were hundreds waiting outside to get in. But we were totally ready for it—we killed that show." And he says the people in Boise were so nice, he's more than ready to come back.
Joshy Soul is sponsored in part by Radio Boise. If you weren't one of the lucky ones who caught the band at Treefort, June 5th is your chance. Grab a glass of wine and stake out your seat at the firepit for an evening of the best music 'this side of Motown.'