All cities have their ghosts, the fading faces and stories of the people who made their home there, whose lives shaped the city. This spring, Boise's ghosts have become visible in a beautiful and unique way, through photographer Angie Smith's Open Air Archive, an exhibit that brings historical photos of people and places from Boise's past to the streets.
Funded through a grant from Boise Arts and History and Treefort Music Festival, Smith's installation features archival and historical portraits of Boise's residents, beginning with the Shoshone and Bannock Native American tribes. Through a carefully curated selection of historical images, Smith's archive pays homage to the many migrant groups that settled in the Boise Valley over the last two hundred years.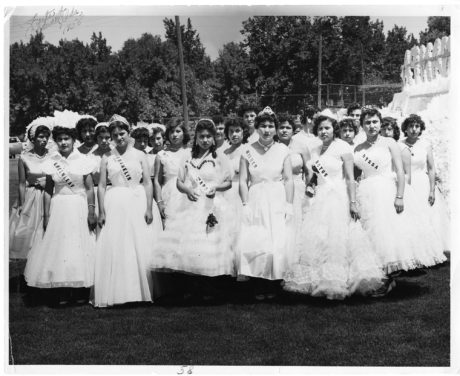 The portraits appear throughout downtown, wheat-pasted onto buildings. The black-and-white photos, laid against the bright brick and stucco of their surroundings, surrounded by the traffic of their busy urban environment, look ephemeral in the way old photos do, yet the people in them gaze out with a compelling clarity and immediacy. They seem to appear out of nowhere, our civic ancestors, silently asking us to take stock of who we were, who we are, and who we are becoming as a city.
They serve as a subtle reminder that Boise has experienced many waves of migration throughout its history.
"We've been called 'the fastest growing city in America'," said Smith. "I want the exhibition to remind its audience that Boise was founded upon the contributions of newcomers."
Smith, an L.A.-based photographer and archivist, has deep family roots in the Boise Valley. Her inspiration for this project began with that history, and with public art pieces in other parts of the world that are accessible, beautiful pieces with a social/political message.
Her main resources have been the Idaho Historic Society, Boise State University archives, and the Basque Cultural Center—but Smith also culled from family photos offered by friends and acquaintances in Boise. "There are some incredible scrapbooks out there," said Smith. "Cherie Buckner Webb's family has been here for five generations. Her family has amazing photos from the early days in Boise."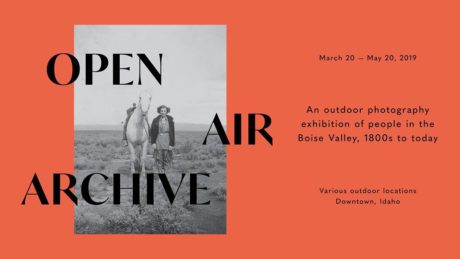 When curating, Smith is looking first and foremost for people whose contributions to Boise—or even their existence—isn't widely known. She also looks for an intimacy in the photos. "There are so many moments of life that we see in pictures that everyone has, of families standing together in front yard, or at high school graduations, or a grandma holding a child—beautiful small moments of life we all experience and hold dear," said Smith. "I think it's so powerful, for these photos from one hundred years ago to remind people that the life we're living right now is beautiful. All our moments are significant."
Smith also taught a self-portrait class to local refugee and immigrant teens. Some of these portraits are included in the final exhibition, representing the most current wave of migration. "The exhibit is an ongoing celebration of the somewhat unknown yet rich intersection of culture that has always been part of Boise's identity," said Smith. "The ongoing influx of settlers from all backgrounds is the soul of Boise." ❑
The Modern is proud to support the Open Air Archive. Photos can be seen throughout downtown and the Linen District.
Click here to see a list of participating locations.
For more information on Angie's work click here.