From October 10th to the 15th, in a handful of professional kitchens in Boise, amateur chefs from around the world will bring an extra dash of global flavor to Boise's dining scene. Refugee Restaurant Week will feature cuisine from far-flung regions of the world, planned and prepared by those who know it best: the people who grew up eating it.  At the Modern, Chef Nate will share the kitchen with Dah Bu Soe, an ethnic Karen who relocated to Boise seven years ago from a refugee camp in Thailand.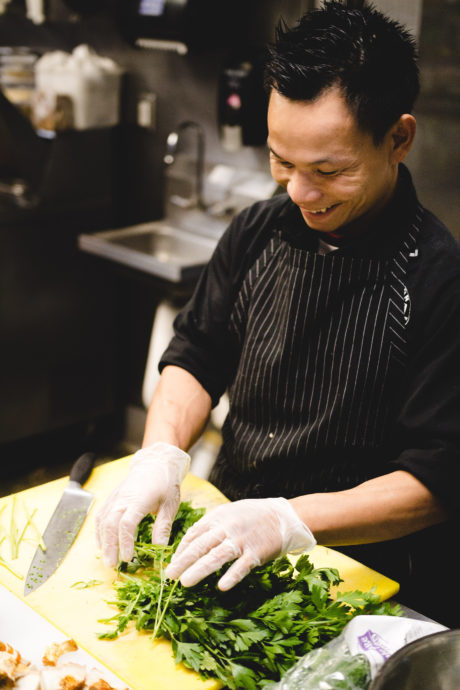 Dah is no stranger to the Modern. Since starting at the hotel seven years ago, he has been in every position in the "food" department, from bar-back to dishwasher. But while he was washing dishes, he was watching the chefs. "I watched for long enough to know that I can do this, so then I asked them: can I cook?"
He can, and that will be evident during Refugee Restaurant Week. Together, Dah and Chef Nate will be preparing two dishes informed by Karen traditional cuisine: a small-plate offering of cloud-ear mushroom salad with prawns, and an entrée of beef sirloin with lemongrass, coconut rice, and grilled bok choy.
The Karen (pronounced kah-ren) are an ethnically distinct population from the hilly border region between Myanmar (Burma) and Thailand. Decades of war and regional instability have driven many of them out of their homes and into refugee camps. Those who, like Dah, have made a fresh start in other countries, bring with them their traditional way of eating. Although Dah has lived in Boise for the greater part of a decade, he and his family eat Karen food at home—a cuisine that traditionally features rice, vegetables, and mushrooms from the surrounding forest, highlighted with flavors of lime, lemongrass, ginger, and chilis.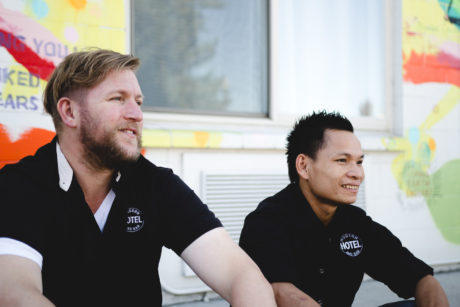 Through working with Dah, Chef Nate was also inspired, to bring elements of the Karen food tradition into the Modern's regular kitchen routine. The two coworkers have a friendship built on a mutual interest in their work, as well as a respect for each other's abilities. "It's such a great food environment both at the Modern and in Boise—to be part of a growing community of food people—farmers, restaurant folks, all the locally-sourced ingredients," says Chef Nate. Add to that community the growing population of refugees now living and working in Boise, and local flavor gains a whole new global legitimacy.
As for Dah, he, his wife, and two children have made Boise their home. "My boss, the other employees, Chef Nate, are all good friends. The Modern was my first job here, and I want to keep it. I want to stay here."