August 27th and 28th, innovative Boise performing arts group LED teams up with the Modern, Txikiteo, and Txoko (a new event space) to mount Red Hare(ing), an allegory inspired by literary/historical representations of the rabbit. The progressive dinner experience, including dance, live music, and film, is structured around the story of five central figures— four rabbits and a hare—whose journey to find a home mirrors the struggle between oppression and freedom, the universal experiences of loyalty, security, and loss.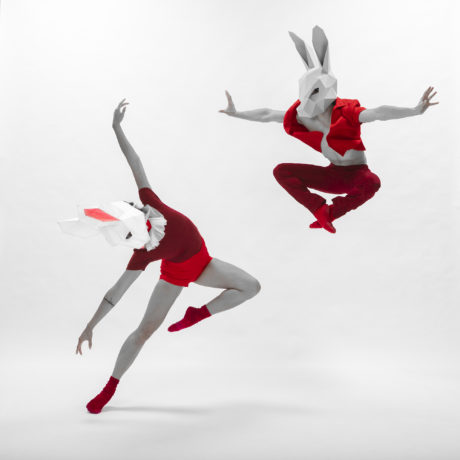 As with all LED projects, Red Hare(ing) is created from scratch by an eclectic and talented team. The evening begins with a short film written and produced by LED's artistic director/choreographer Lauren Edson and creative director/composer Andrew Stensaas; musicians throughout the evening include Stensaas and program director/musician Angel Abaya, who also crafted the intriguing masks worn by the dancers; performers are cast specifically for each project. All five dancers in this work have been involved in previous LED projects, and several have been with the company from the very beginning. For this particular creation, each dancer is locally based. Performers include veterans of Ballet Idaho, Idaho Dance Theater, and local bands such as Rocci Johnson Band, Thick Business, and more.
The Modern, Txikiteo and Txoko are thrilled to be part of this creative crew, helping to host the event and crafting menus that will complement the theme. There will be food, drink and dance at every venue and stop along the way. "It just seemed natural to team up with LED, now that they're in the neighborhood," says Modern's Erika Sather-Smith. "LED's been talking with Remi [Courcenet, the Modern's food and beverage manager] for a while, trying to come up with an opportunity to work together," she says. "We are working on a couple of menus with Modern's Nate Whitley and Samuel Bishop (https://themodernhotel.com/eat/ ) and Txikiteo's David King (https://txikiteo.com/events/red-hare-ing) to produce an eclectic and delicious moveable feast.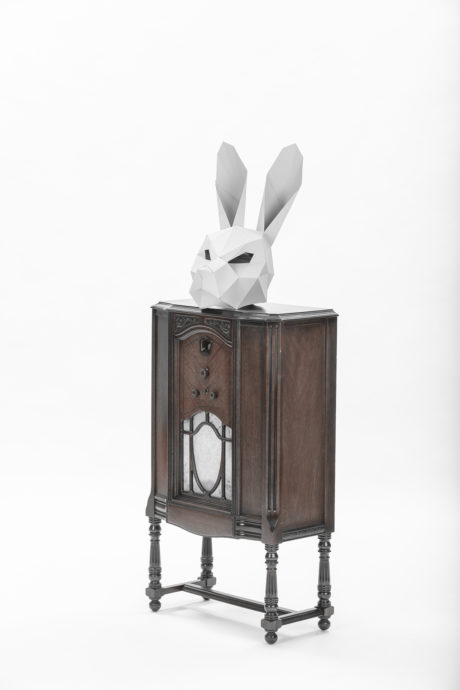 The evening begins with tapas and wine at Txikiteo, and a screening of an introductory film of a rabbit looking for a home at Txoko. Cues to the story, and instructions for proceeding through the evening, will be provided by one of the characters in costume (enough said; you have to see it to appreciate it). The audience will move to the Modern for dinner, and then finally to LED's new headquarters for the main performance with dessert and bubbles.
Tickets can be purchased at ledboise.com/tickets
Come immerse yourself in Red Hare(ing)'s world. Led by the cunning and charismatic Red Hare, your Master of Ceremonies for the evening, we jump down the rabbit hole for a journey of surprise and delight–just be careful who you trust, or you might be misled.