Txikiteo is a new eatery in downtown Boise – opening March 2018 – at the corner of Idaho & 14th streets
Txikiteo, in Basque, means the feeling of the pub crawl, of sharing wine and tapas with friends, and from there — who knows where the night might lead?
Txikiteo managers – Chef David King and Dan Ansotegui – explain Txikiteo:
We asked friends and neighbors of The Modern to pronounce Txikiteo!
So, who said it best?
Watch and vote for your favorite Txikiteo video below.
The most popular will win a weekend at the new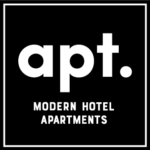 Modern Hotel Apartments!
SLOW BY SLOW COFFEEBAR | @slowcoffeebar
THE RECORD EXCHANGE | @recordexchange
RADIO BOISE KRBX 89.9 & 93.5 FM | @radioboise
ACME BAKESHOP | @acme_bakeshop
DAVID HENRY MUSIC | @davehenrymusic
MERIWETHER CIDER CO. | @meriwethercider
CARROLL CONSTRUCTION | @carrollconstructionboise
MODERN HOTEL & BAR | @modernhotel
MAHLORY | @slowcoffeeebar
RENEWAL | 517 S. 8th Street
MODERN HOTEL & BAR ALUMN
RADIO BOISE KRBX 89.9 & 93.5 FM | @radioboise
OUTDOOR EXCHANGE | @outdoorexchange
IDAHO WINE MERCHANT | @idahowinemerchant
AMPHORA WINE CO. | @amphorawine
STACK ROCK GROUP | @stackrockgroup
SWEET VALLEY FAMILY FARMS | Watch Here
SUN VALLEY FILM FESTIVAL | @sunvalleyfilmfest
MODERN HOTEL & BAR ALUMN | @ladufurrena